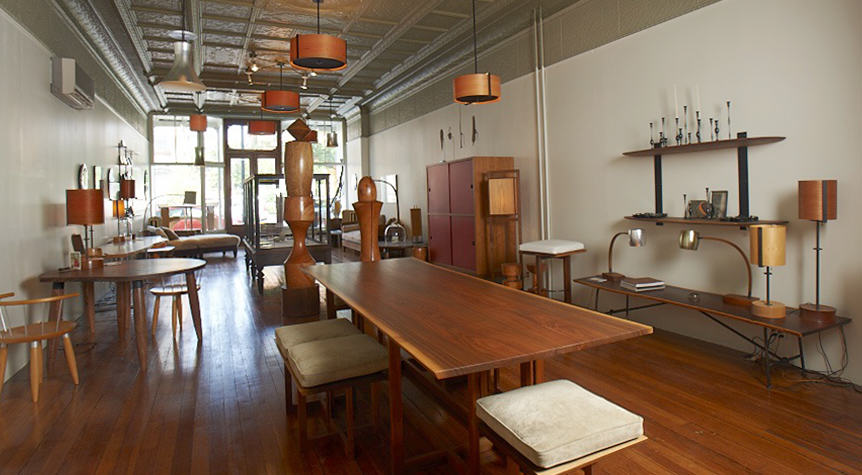 Our store offers many one-of-a-kind pieces of furniture and lighting by Chris Lehrecke, as well as jewelry by Gabriella Kiss, jewelry and tabletop objects by Ted Muehling, candlesticks and hardware by ER Butler, and mirrored objects by Maureen Fullam.
Read more at Rural Intelligence
Open Friday–Sunday
12:00pm to 5:00pm
or by appointment
---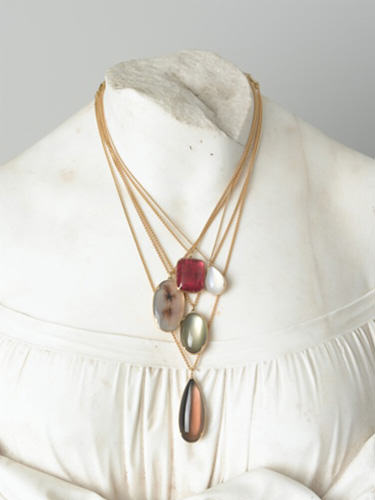 Gabriella Kiss has an eye for the small and is drawn to detail, deriving inspiration from flora and fauna, the line cycles of the natural world, and art history. The daughter of a physicist, she studied sculpture at Pratt Institute where the wax carving and metal casting techniques she uses were first learned. Other pieces are fabricated in gold with simple medieval inspired settings that highlight the beauty of a stone. The result is work that is at once poetic and scientific, delicate and figurative, executed with a precision that reveals the beauty of nature's small and secret things.
E.R. Butler is a premium quality custom manufacturer of fine architectural, builders' and cabinet makers' hardware. Included are the new line of cabinet pulls designed by Chris Lehrecke, the iconic and elegant candlesticks of Ted Muehling, and the delicate, hand blown glass candles designed by Deborah Erlich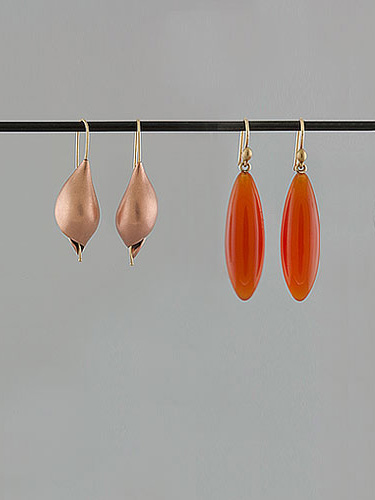 Ted Muehling has been designing jewelry and decorative objects inspired by organic forms found in nature since 1976. He has attracted attention for jewelry that refined such natural elements as rice grains, olive branches, pinecones, and insect wings. We carry a line of his jewelry, as well as table-top objects from some of his collaborators such as Nymphenburg, and E.R. Butler.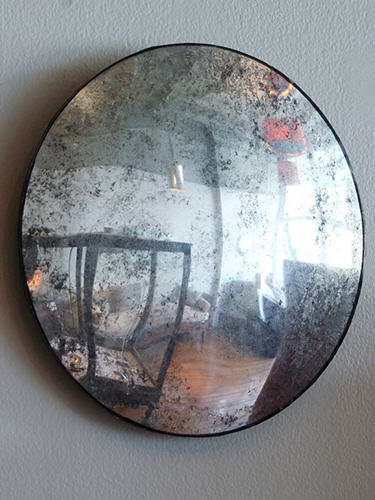 Maureen Fullam
has been intrigued by "Verre Eglomise" since she was first introduced in 1988 while studying the specialized art of Gilding. This technique is also known as "Reverse Gilding on Glass." It involves meticulous application of gold or silver leaf to the reverse (or backside) of a glass surface. The effect appearing on the "front side" and thru the glass is reflective, mirror-like and can be somewhat magical.
She continues to attempt to master this process by combining different varieties of metal leaf, modulating formulas, and employing a wide range of glass surfaces and objects.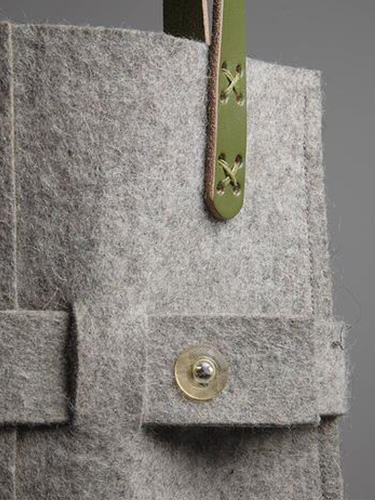 Julia Hilbrandt Julia Hilbrandt has long been fascinated with textures, and with wool. Industrial felt has been the most obvious choice of fabrics for her to work with. The clean lines and construction are influenced and determined by the fabric itself. While being extremely durable and long lasting the density very much controls how it can be worked – and simplicity is the result. She is making not only bags and purses, but home accessories as well – table runners and pillows.
Lee M. Hale is attracted to small things, natural or man-made, that are often considered insignificant, disposable, or threatening. The beauty of a thorn may not be obvious, but once it is removed from its natural context, we are forced to acknowledge its graceful shape. A shard of soap is easily dismissed as part of the detritus of everyday life, but once it is transformed into a silver pin, we cannot help but appreciate its sensuous form, one that has been sculpted by water, time, and touch. A keen appreciation of form, color, and texture can be seen in all her work, whether the medium is a precious metal or such seemingly prosaic materials as pencils and cork.